You recently received an invitation to take the Academic and Staff Satisfaction Survey.
We wanted to remind you that you can rate your experience with the AggieBudget and the AggieBudget team by selecting Campus Budget Office under Financial Management on the Department Selection page.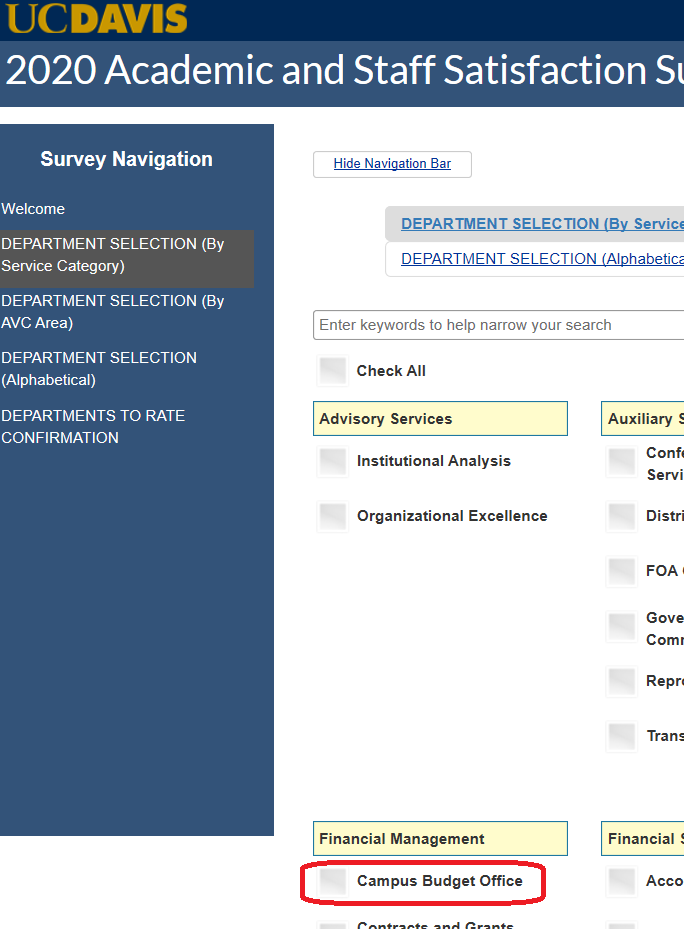 The survey asks you to rate your experience with AggieBudget in the last year. In 2019, you may have:
Used AggieBudget to prepare your budget
Used AggieBudget reports
Contacted the AggieBudget help desk
Attended an AggieBudget User Group meeting
Participated in AggieBudget training
Visited the AggieBudget website
Read the Spreadsheet newsletter
On behalf of the AggieBudget team, thank you for your time to provide feedback.
Please let us know if you have any questions.
The AggieBudget Team
aggiebudget@ucdavis.edu
Tags