Resources on the Incentive-Based Budget Model for Undergraduate Tuition
Current State
The Undergraduate Tuition Revenue (UGTR) budget model allocates a pool of tuition revenue composed of:
The net tuition paid by undergraduates (excludes approx. 30% used for financial aid) and
About 20% of the Nonresident Supplemental Tuition (NRST) paid by undergraduates.
Of this pool, 30% is allocated to the Provost and used for funding administrative units, providing supplemental funding to all units, and supporting central initiatives.  The other 70% is allocated to academic units based a workload metric made up 60% of student credit hours (the higher of pay or course basis for each unit), 30% majors, and 10% degrees awarded.   Academic units use these funds for a variety of things, including faculty and TA salaries, instruction, advising, and student academic support.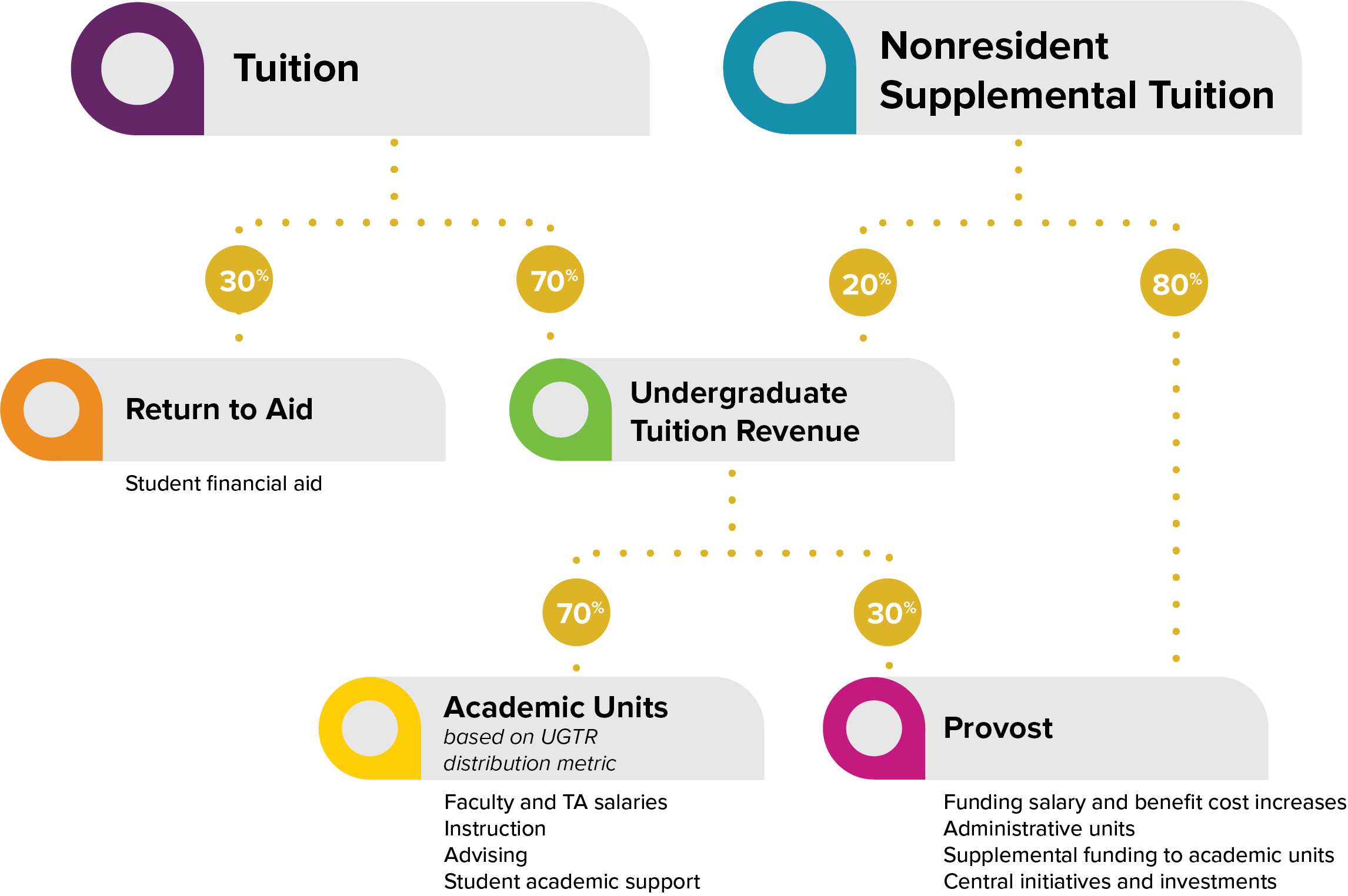 Allocations are made as permanent base budget increments to bring units to their current year metric share. For 2019-20, this pool was allocated as shown below:
$257.4M Tuition and NRST making up the UGTR pool

30% to Provost: $77.2M

70% to Academic Units: $180.2M

15% to College of Agriculture and Environmental Sciences: $33.0M

10% to College of Biological Sciences: $22.6M

10% to College of Engineering: $21.0M

61% to College of Letters and Science: $98.2M

4% to Professional Schools: $4.3M

1% to Special Programs: $1.1M
Options Under Consideration
BIA is working on several analyses around UGTR distribution.  More information will be shared as progress is made.
For more information, contact the Budget Office.
Issue Papers (PDFs):