Permanently reducing campus needs for office space can reduce off-campus leases and make more space available for the needs of student-facing programs, academics and research.
Goal: Identify approximately 75,000 square feet of campus workspace that can be reassigned and reduce ongoing rent costs by more than $4 million annually
Campus teams who can identify a minimum of 2,500 assignable square feet (ASF) that they can permanently release will earn an incentive of $10 per ASF for up to three years. This would amount to a minimum budget credit of $25,000 each year for three years, which could be used at the discretion of a dean or vice chancellor. Up to 60% of standard per-person moving costs would also be covered centrally.
To further facilitate the process, participating units will have access to a new program called "SMASH the Stash" at no cost, which takes a thorough approach to cleaning out stored equipment and supplies to help reorganize available space within the unit's footprint.
Potential budget impact
Costs to implement this program would total about $2.3 million in one-time costs spread over time as vacating or consolidating space will take time to achieve. Once all possible leases are vacated, the campus would save at least $4 million in ongoing costs annually and mitigate future growth in the cost of leased space and possible capital projects.
Criteria for released space
In order to qualify for the incentive program, the released space will need to be within the Davis campus or the city of Davis and meet certain other parameters, including:
How to get started
Does your unit have space you would like to consolidate and potentially release, as part of this incentive program?
Space is centrally funded. Department-funded space is not eligible.
Space is a contiguous block, with a minimum of 2,500 assignable square feet.
The space must have a logical access (i.e. separate entrance) or adjacency of complementary programs
Space is in usable condition or require minimal refresh or repair.
Space may be any type, not just office space.
Space is on the Davis campus or within the city of Davis.
This is intended to be a permanent reduction in space. Units who make a request for comparable space within five years will be expected to pay back any funds received.
More about SMASH the Stash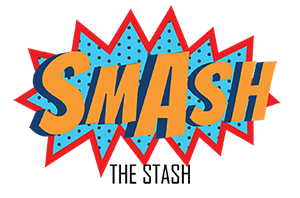 Space Management and Supply Chain Management have partnered on the SMASH the Stash program to help units clear out unneeded items and clutter, creating more usable space in campus buildings. The process can include all waste streams — including garbage, recycling, e-waste, document shredding, appliances, furniture, stored chemicals and marketable items.
In August 2020, SMASH the Stash was able to help programs in Tupper Hall gain access to 6,585 square feet — including 1,591 linear feet in lab bench space (enough for 72 researchers) and 789 linear feet in storage space. The total cost to execute the program was $16,398. Tupper Hall was able to gain the additional space at a cost of about $2.49 per square foot — considerable savings when constructing new lab space would typically cost over $1,000 per square foot.
Units participating in the Space Release Program will have access to SMASH the Stash services at no cost, both for the space they are releasing and for other space within their remaining footprint.