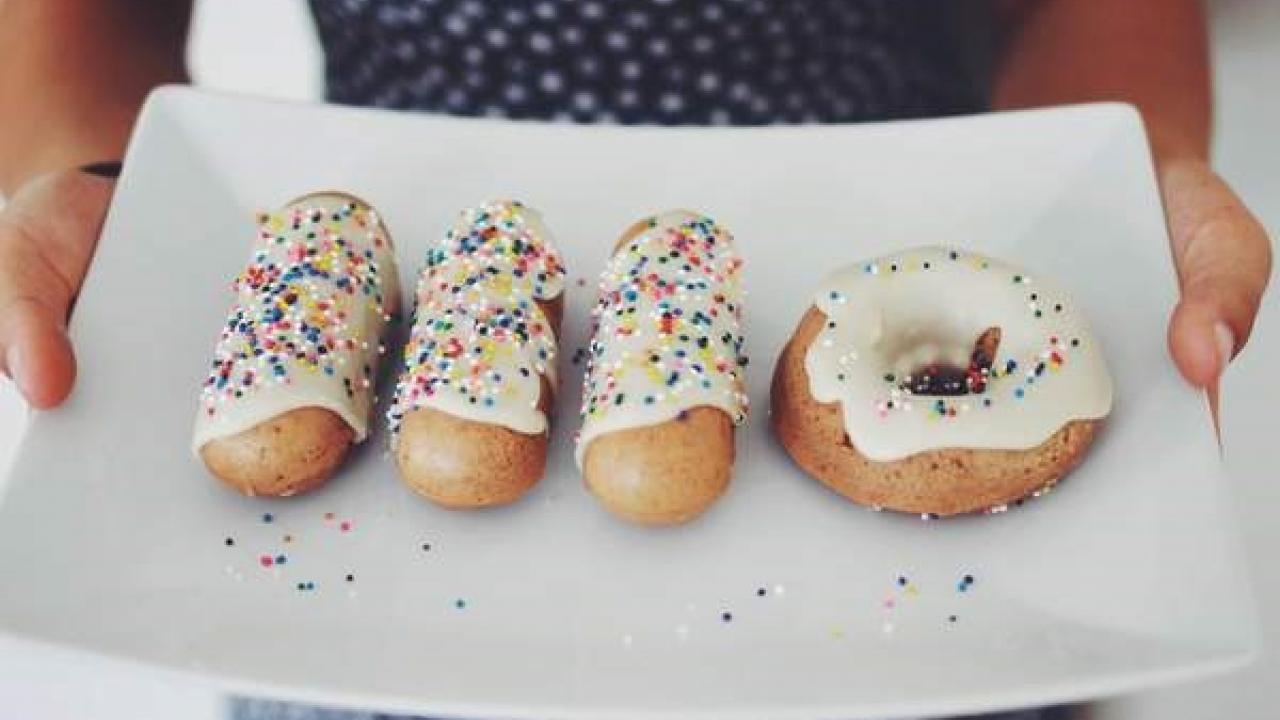 Thank you!
Dear fellow analysts and data enthusiasts, thank you for joining us at the last Data and Donuts !
Special thanks to our diverse and knowledgeable presenters from across the campus.
Presentation Overview:
Presenters showcased interesting ways in which they were able to present their data.
BI Program Update 

–

Nicholas Barbulesco

Tableau Training Resources –

De Doan 

Sharing of training resources for folks interested in learning how to use Tableau Desktop.

Linda Plutino – Enrollment Management Analytics

Presenting two dashboards about Undergraduate Admission (UA) data. The UA Profile includes information about incoming students by academic, demographic, and geographical characteristics. The UA Competitors provides an overview on who the top national UC Davis competitors are and more detailed information about our UC competitors.

John King, Ryan Bixenmann, and Karisa Asato – Graduate Studies

Creating Data Visualizations for Graduate Student and Postdoctoral Data for the Coalition for Next Generation Life Science (NGLS). The goal of these dashboards is to bring transparency to PhD and postdoctoral training by sharing data related to Admissions, Enrollment, Time to Degree, Completion Rates, and Career Outcomes.

Andrew Corbett – Continuing & Professional Education

This presentation will provide an introduction to the xAPI standard and present some intriguing results using data analytics to gain insights into student learning.

Peter Blando and Lily Hallmark – Information and Educational Technology & Information Security Office

Utilizing Tableau to develop dashboards for decision-makers. This presentation will show what we have done and what we have learned and evolved and what remains ahead.
The Data Community Forum is open to all UC Davis faculty and staff. Please reach out to businessintelligence@ucdavis.edu if you have projects to share with the community at the next Data and Donuts!