Budget Planning Cycle
The Campus Budget Cycle activities are tied to the budget processes of the UC Regents and State of California. Funding to support UC Davis' core instructional mission is largely derived from tuition and fees paid by students, which are set by the Regents, and allocations from the state. The graphic below depicts how these three decision processes build on one another to culminate in the campus budget.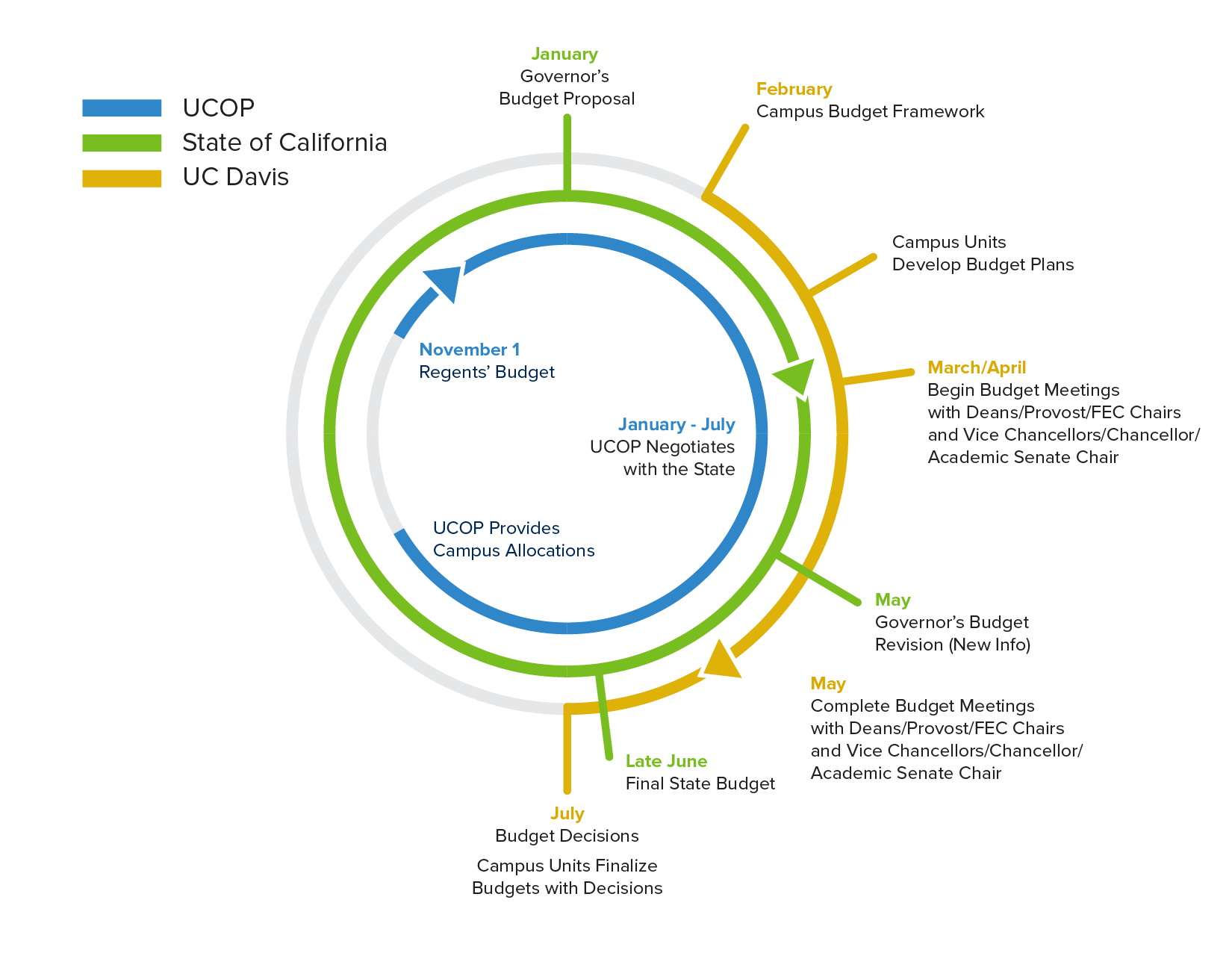 Download Graphic (pdf) | Text Alternative
---
2020–26 Budget Framework Timeline
The Budget Framework timeline outlines the process of annual budget planning, review and decisions along with an iterative review of progress toward Core Funds Savings Targets, which were established in March 2020.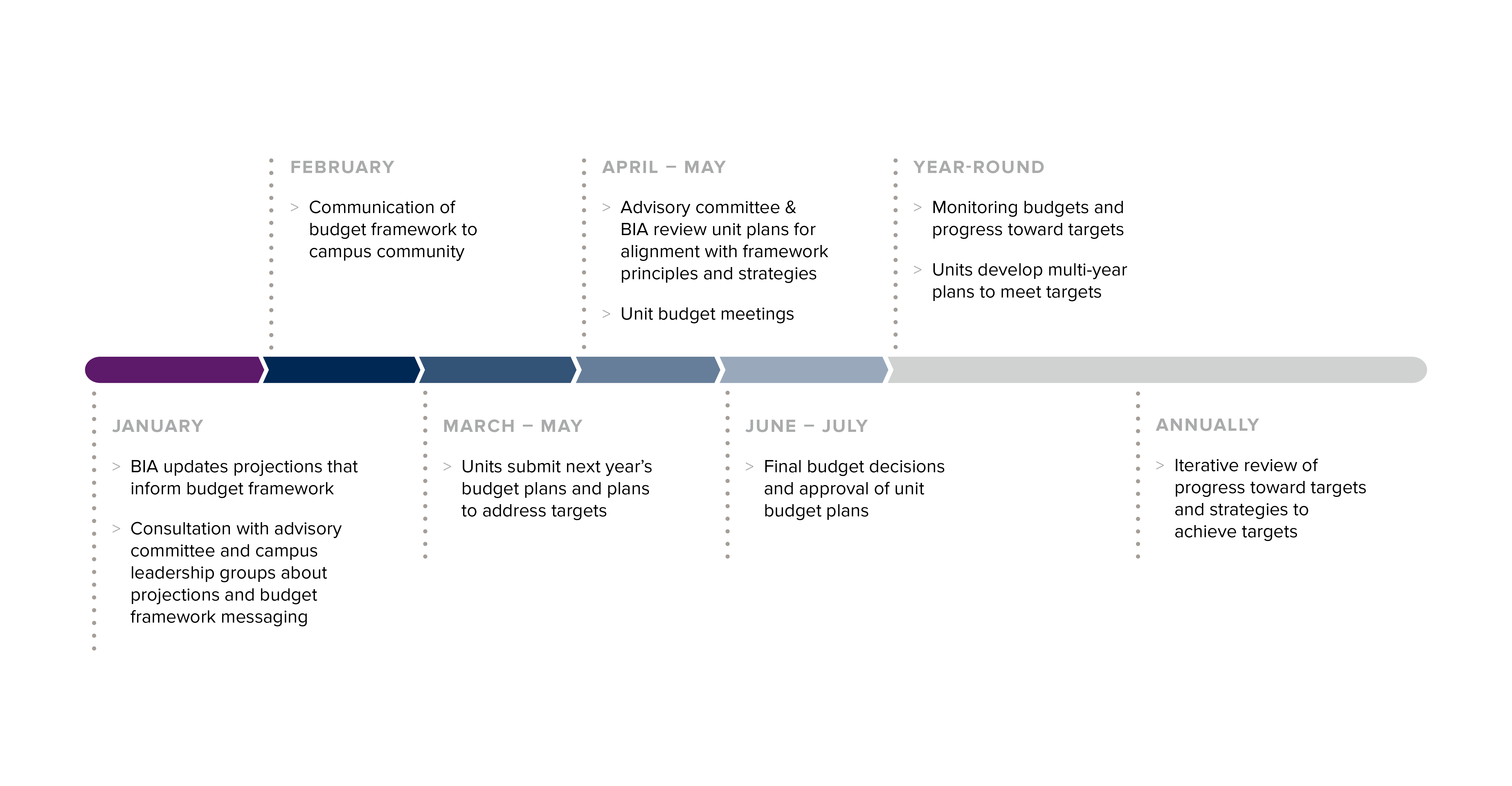 Download Graphic (pdf) | Text Alternative
---
AggieBudget System Timeline
The AggieBudget timeline shows periods of system activity.


   Download Graphic (pdf) | Text Alternative