UC Davis' Budget Model for Revenue Allocation
The core of support for the university's instructional mission has historically come from what the university has called general fund revenue—a combination of state unrestricted funds and tuition support.
In an environment where state funding is a decreasing and smaller share of the total resources available to support the university and student tuition and other sources are an increasing share, it is important to distinguish between student tuition support and unrestricted state support. To accommodate these priorities, in 2012-2014 the campus transitioned to a budget model that is a hybrid of formulaic allocations and incremental decisions. Key budget model principles are: 
Create incentives to advance campus goals
Improve transparency
Simplicity
Balance local autonomy with campuswide vision
Incorporate transition strategies
The revenue allocation component of the budget model provides academic units with funding based on a share of the total revenue and metrics. The allocation methodology varies by revenue source and allocations are provided to the Deans who make resource decisions within their school or college. Incremental decisions are made as part of the campus budget process. Administrative and Academic Support units do not receive formulaic revenue allocations, they receive funding through incremental investment decisions made through the campus budget process.
Below is a graphical representation of the budget model funds flow by source and spending authority.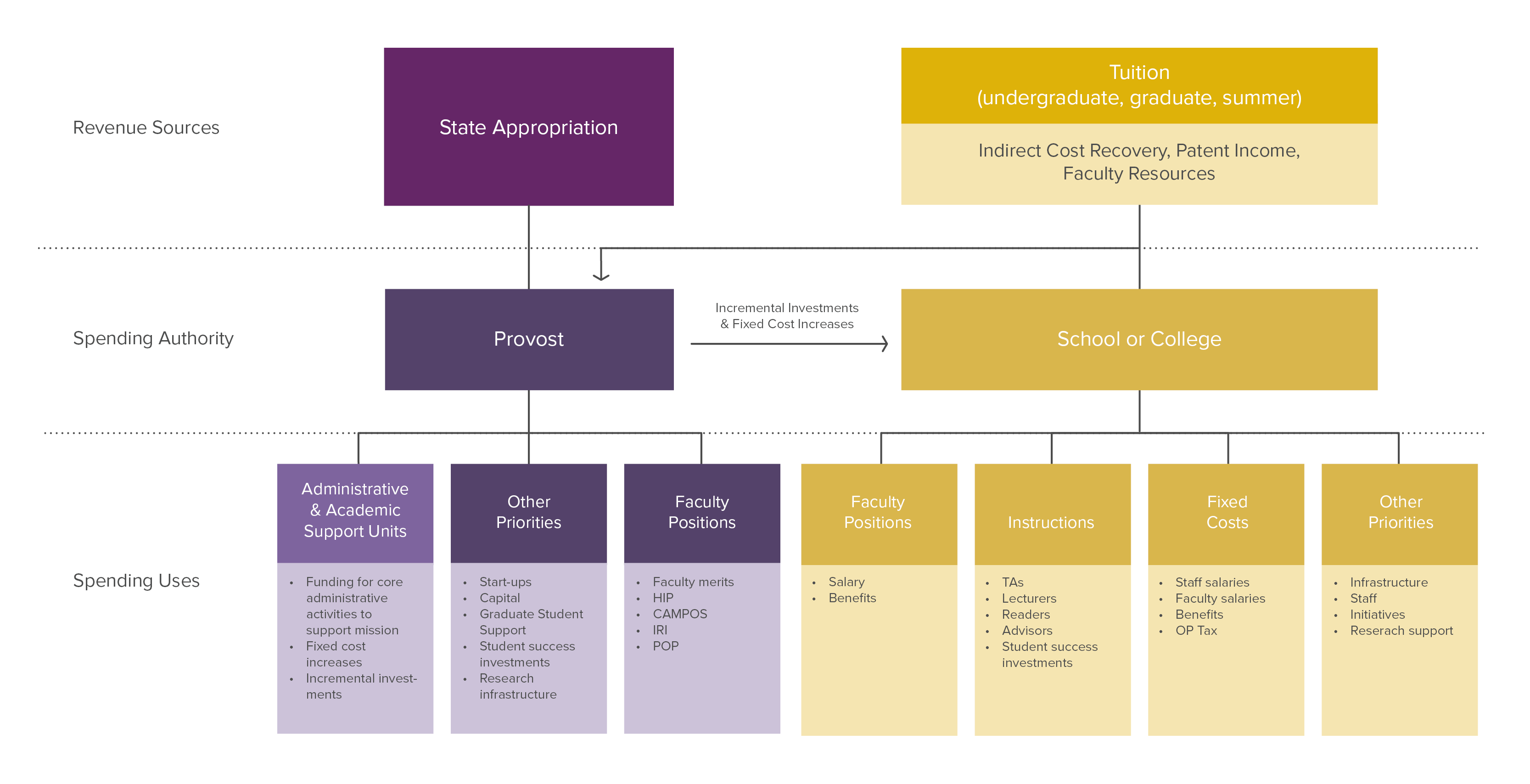 > Click to see full-size image