---
During the summer months, PepsiCo hires UC Davis third and fourth year students to participate in their internships as a way to gain real world experience.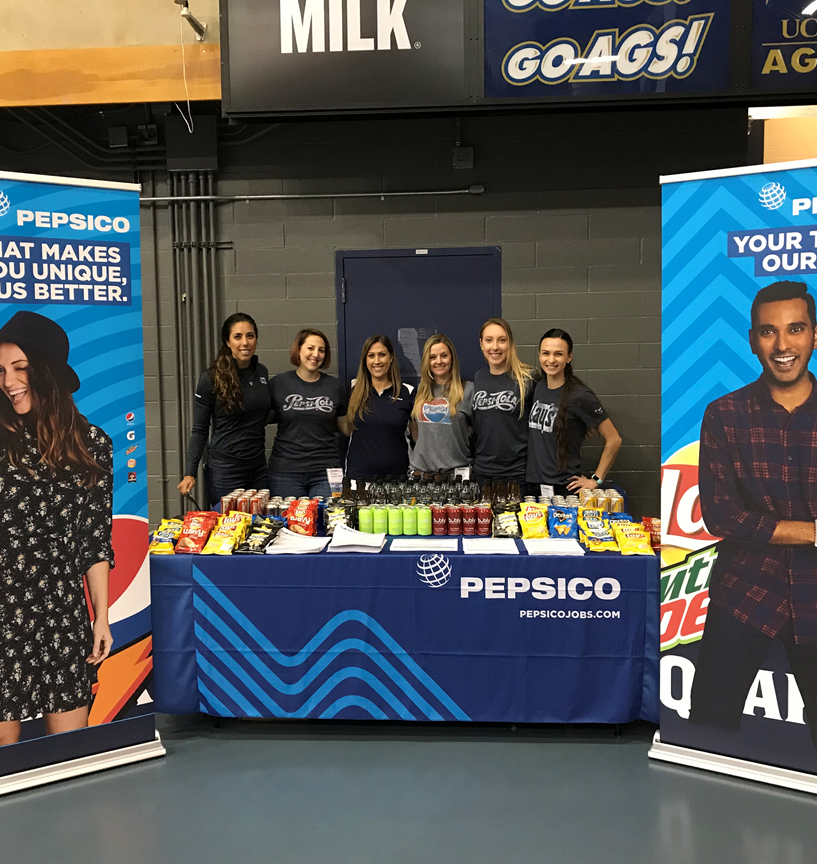 Independent of the partnership agreement, PepsiCo reaches out to UC Davis for the talent of its students. Every year, a select few students are awarded the chance of their collegiate careers, an internship at PepsiCo. During the fall, winter, and spring Internship and Career Fairs, PepsiCo works with UC Davis to recruit outgoing upperclass students to participate in PepsiCo student internships. Based on their career goals, select students who complete the interview process are placed into either a sales or supply chain internship .
The Program
The six-week program fully immerses interns into the world of PepsiCo. In one of the many national locations where they are placed, interns will get to learn the ins and outs of the company through a two-week shadowing program followed by four weeks of work on a project that is unique to their experience.
Based on the knowledge they gain during their entry training, the interns choose a project that will best suit the needs of their departments. Their journey culminates in a presentation of their project. The presentation takes place at a conference where all the interns are invited to present their findings and experience to each other as well as full-time members of Pepsi's staff. At the conference the interns also have the opportunity to present to senior members of PepsiCo's team. Around 50-75 percent of students who complete this internship will be offered a full-time job at the end of the summer.
---
Student Story: Former intern Matthew Lowery joined PepsiCo's Sacramento sales team after completing a 10-week internship.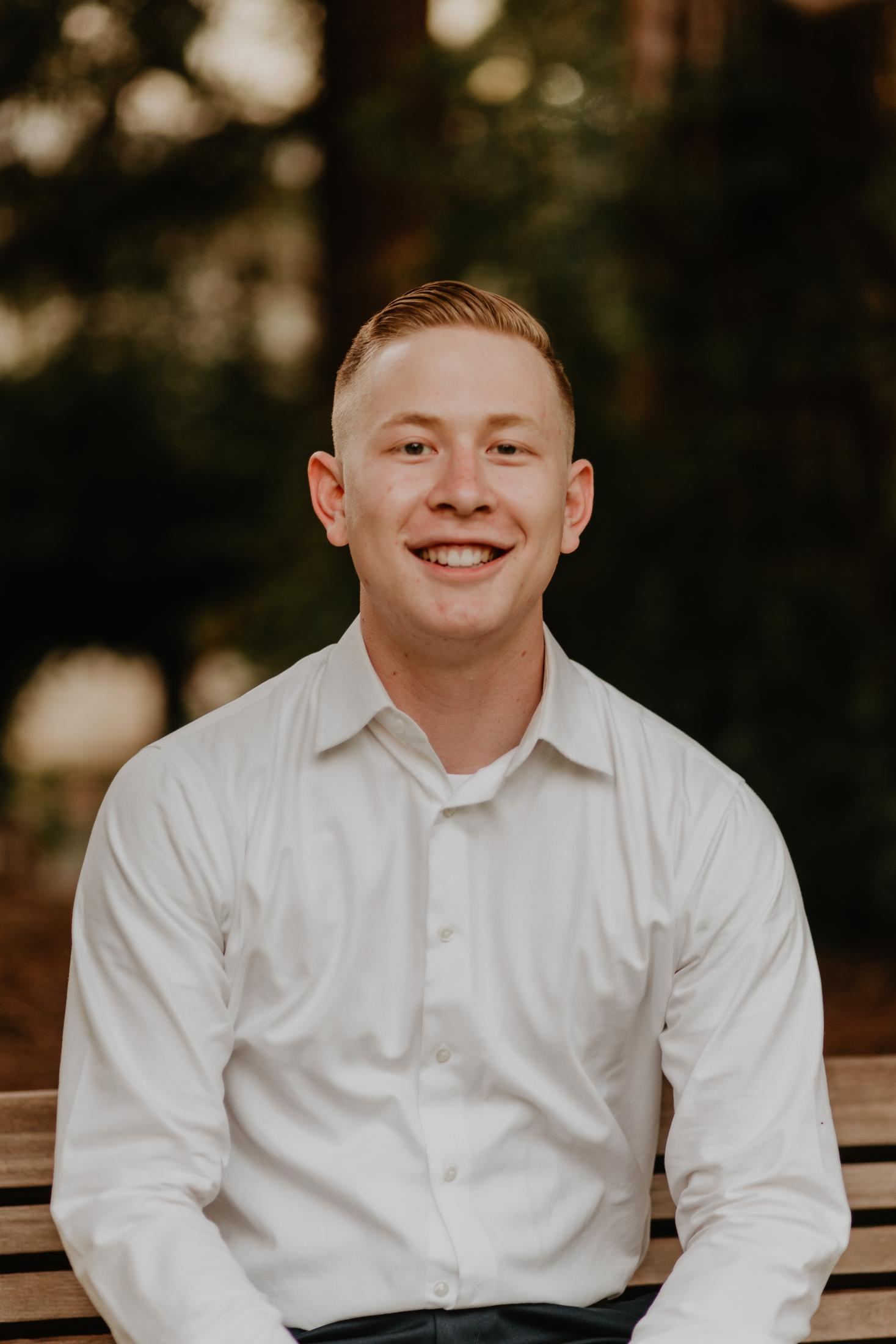 Recent UC Davis graduate Matthew Lowery is one of PepsiCo's newest employees. After completing his 10-week internship there last summer, he was hired and began his full-time job as a sales employee at their Sacramento location. At UC Davis, Lowery studied Managerial Economics after transferring from his junior college back home. He enjoyed the theoretical aspect of his major and attributes being selected as a sales intern to his level of passion for managerial economics. Lowery first learned about the internship by going to the Fall Career and Internship Fair at the start of his third-year.
"I first came to the career fair in the Fall of 2017. It was my first really professional event. Really not knowing what to expect, I remember going to the Pepsi booth not knowing what to do and definitely didn't expect to get an internship offer or interview after that. After that, I started working more on myself professionally and then I actually didn't come to the career fair the next Fall, I just applied online and they reached out to me."
He then received an internship offer mid to late November of 2018 after he went through the interview process where he says he was asked typical interview style questions in a professional interview environment at the Career Center on campus. 
Working at PepsiCo in the summer, he began with a two-week rotational training program, which included one day with the drivers, a day with the merchandisers, and a couple of days each with the sales representatives and managers. After this, his next six weeks consisted of different activities assisting the sales team in Sacramento and working on his unique sales project.
The goal of his project was to increase Walmart cold drink volume, which are the 20-ounce sodas you find in the coolers at Walmart. This included Lowery going to different Walmart stores (35 in the Sacramento area) and doing surveys on how many coolers there were and where they were being placed in the store. He also talked to the managers to work with them to identify where the best cooler placement would be. He noted that developing a relationship with the managers was a crucial aspect of his project because they are the ones that ultimately decided what happens in their stores. Finally, around week seven or eight of the internship he, along with the other interns, went to Las Vegas for the presentation on their projects. There they presented in front of other interns from California and the Pacific region along with senior level management.
Now, being a recruiter for the PepsiCo internship, he does not recommend waiting until springtime or even applying online like he did, noting that PepsiCo has a set number of internships to hand out at the start of each year. He also adds that it is important to remain professional, ask lots of questions, and not to slack off, but show your dedication so that you are ultimately hired and get to work at a job that you are passionate about and love, just like he does.
Partnerships like the one that UC Davis has with PepsiCo. greatly benefit students through providing amazing educational opportunities like this internship. UC Davis students are given an opportunity to work as employees for a multinational corporation, one that has a reach in almost everyone's lives.