The Non-University Differential (NUD) is an assessment on goods or services provided to non-university customers in order to recoup indirect costs associated with providing the goods or services.
Facilities and Administration (F&A) Rate Components/Non-University Differential (NUD):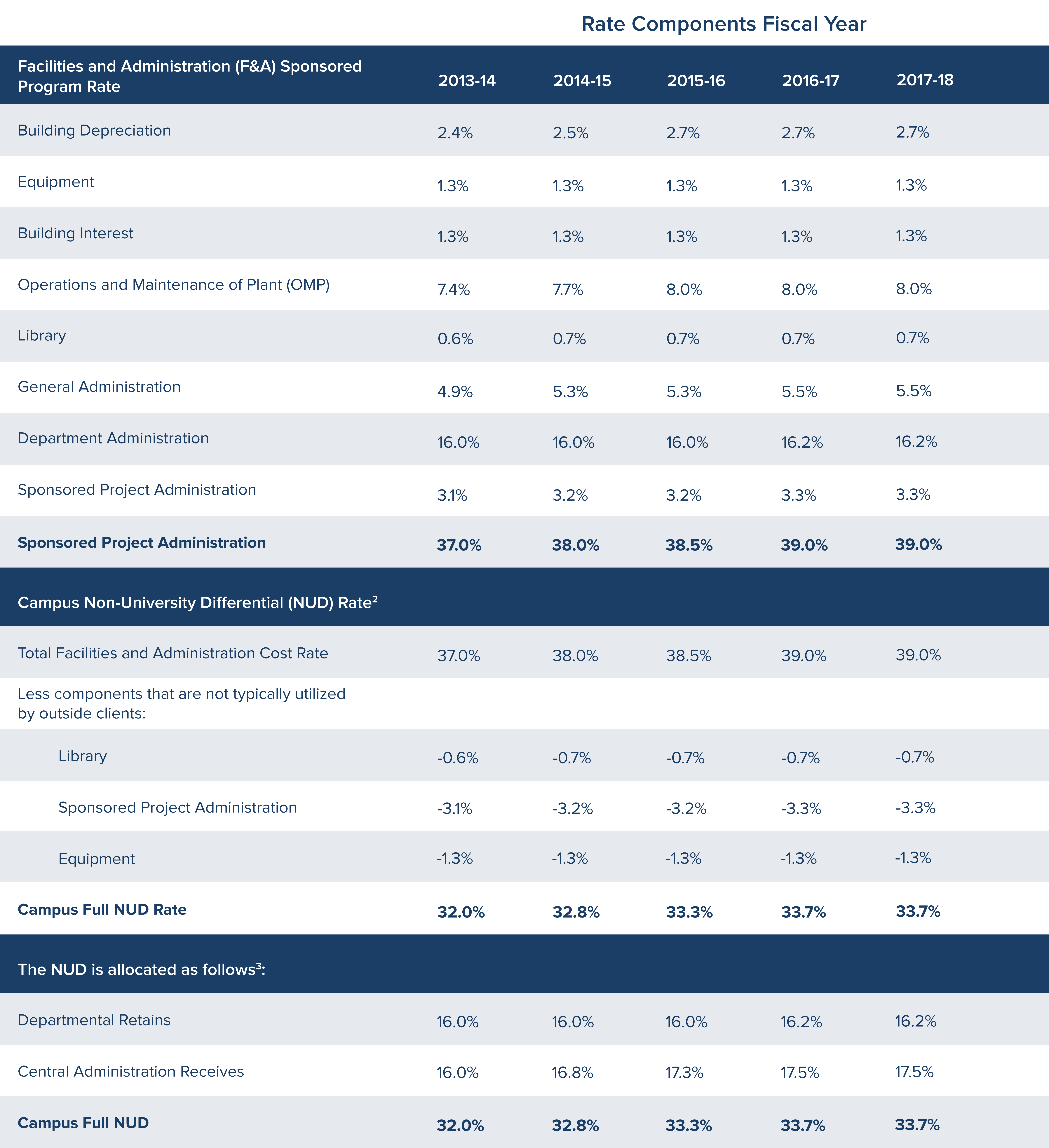 Download table (PDF)
---
Revision Announcement
There are two NUD rates: the full NUD (28.5% in 2010-11) and a minimum NUD (currently, 8%).
Reduced NUD rates no longer exist. See Revision – June 6, 2005 (PDF) for more information. 
---
NUD Assessment
A quarterly report is run by the Budget and Institutional Analysis (BIA) to identify income to be adjusted for the Non-University Differential (NUD). The adjustments appear the following month. View the NUD Assessment (PDF) for detailed information.