Aggie Enterprise training will deliver the knowledge, skills and abilities to successfully navigate at go-live on July 1, 2023.
As the project teams works with our implementation partner, Deloitte, to configure the various applications of Oracle Cloud Services, the Change, Communications and Training (CCT) Team focuses on developing testing and training plans for system users.  The goal of training activities is to build knowledge of the new system, processes and tools, and support individuals throughout the UC Davis community to translate that knowledge into ability in the future state.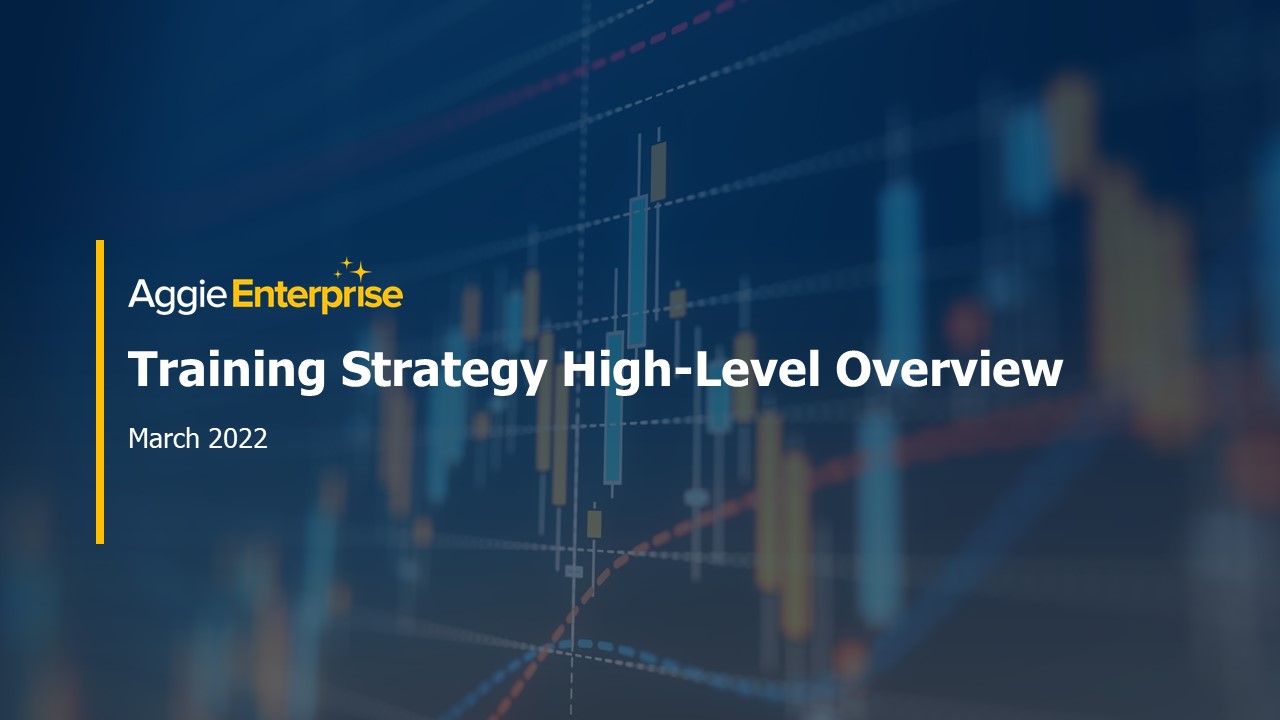 Training Strategy High-Level Overview
Learn more about the training strategy developed to support end users' transition from the current state to the future state. (PDF download)
Sign up for the Spreadsheet newsletter to keep up with all things Aggie Enterprise.